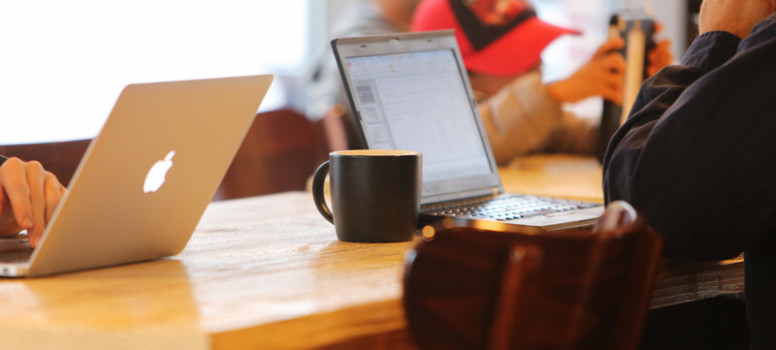 5 Things to Look for in a Web Design Agency
With web sites becoming ever more important in today's modern age, it is imperative that your business establish an official presence on the web. With web design in high demand, this means that that are many design agencies to choose from. How do you know what you really need? While it is fortunate to know that you have quite the lineup to choose from, making the final decision as to which agency you are going to go with can prove to be a difficult task.

Below are just a few of the things to look for when choosing a Web design agency.
Open and Informative
With a new web site comes an exchange of ideas. It is important that a web design agency listens to what you have to say. An agency needs to make it their mission to understand what your business is all about because they need to be able to portray your business accurately online. You should not be afraid to voice your own vision for the web site, and the agency should take your ideas into account. On the other hand, the agency should provide guidance and suggestions for the web site as well. Sharing ideas with a professional designer ensures an accurate reflection of your business on the web.
Knowledgeable and Experienced
It makes sense that you would want an experienced web design agency to handle your Web site. Over time, they have acquired advanced knowledge of industry standards and trends, the different devices and web browsers used, and the tactics implemented when designing a successful web site. If an agency has been around for quite some time and it is apparent that they plan to continue, it means that they can be trusted to not only do a good job, but that they can be depended upon to provide further support in the future.
One way to know how figure out the experience level of an agency is by browsing through their portfolio. Most often, agencies have an online portfolio on the their web site. By browsing through their work, you can see what they are capable of creating. You are able to get a sense of their style, and decide on whether not it matches your tastes. You can also see what industries they have experience dealing with. If they have experience with designing for a variety of industries, then this means that they are well-rounded, aware of the differences between each industry, and that they are not afraid to venture out into uncharted territory. You can also see if they appear to keep up with modern design trends, which help to make a Web site look new, fresh, and with the times. Instead of using only cookie cutter templates, an experienced web design agency has the skills to deliver a creative and unique new web site.
Know Responsive Design
Responsive design is a web design trend that is here to stay. It is an advanced way to make a web site shift, contract and expand to fit any screen size. With new technology constantly coming out and the proliferation of mobile devices, responsive coding enables you to stay up to date. Instead of designing multiple templates for different devices, responsive design involves only one template for all devices. Mobile phones are immensely popular and are often relied upon to peruse the Internet, so it is important that your web site is able to viewed on a mobile phone's small screen. Utilizing responsive design is an effective way to continuously attract site visitors.
Know Marketing and Conversion
While an attractive web site design increases your chances of being noticed and obtaining site visitors' attention and business, the right marketing tactics definitely increases your chances even more so. A web design agency should be aware of how to market effectively and be knowledgeable of marketing best practices. They should know to draw an audience in.
Easy to Contact
A Web design agency should be easy to contact. It is not uncommon for a web site to run into issues over time. Whenever a problem arises and you become aware of it, you should be able to depend on the fact that there will be a response when you contact the agency. Not only that, but you should also be able to depend on the agency to provide fast and efficient solutions to these problems.