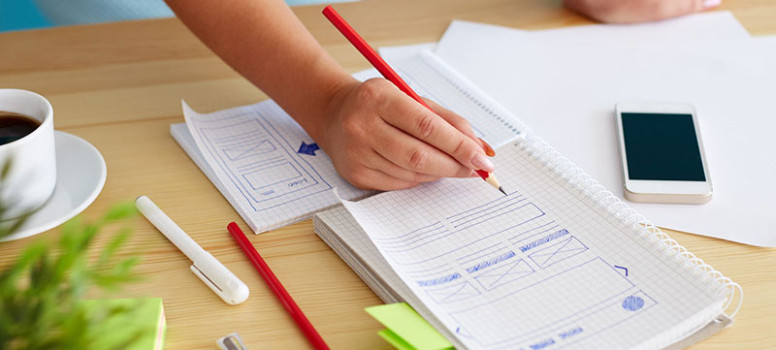 5 Things Your Web Site Must Have
There are many components that make up a business's Web site, but there are five specific components that you should be sure to include.

Must Have a Home Page
First, you need a Home page.  This is obvious, but it does not hurt to be reminded.  It is the most important part of the Web site, since it is what visitors see first when they come to your Web site.  The Home page can either attract or repel, so it is imperative that it is designed well and includes relevant and interesting information about your business.
Add an About Page
Second, adding an About page is a helpful way for potential customers to know what your business is all about.  An About page can include the history and goals of the business.  You can also take the opportunity to introduce multiple team members, complete with photos of the hardworking people who run the business.  This lets visitors to the Web site know who you are.  Sharing credentials is also a good way to earn trust, and it shows that you have experience and expertise in your industry.
Display What You Offer
Third, you should add a Products or Services page, which is straightforward in that it directly tells potential customers what your business is able to offer them.  For certain businesses, a photo gallery is a great way to display your past work.
Include a Contact Page
Fourth, be sure to include a Contact page.  A Contact page is important in that it informs people how to contact you, such as through an email address, fax number, or telephone number.  It is also helpful to list your complete physical address.  Adding an interactive map into a Contact page is a convenient way for people to obtain directions to your brick-and-mortar establishment.  A photo of your business may also aid customers to locate it easier.  The Contact page is also a chance for people to pose any questions or comments to you by adding a response form.  Most response forms are simplistic and have boxes for their name, email address, and question or comment.  Also, remember to add links to any social media networks that your business has a presence on.
Having Navigation Helps
Finally, a Navigation bar or Site map helps a site visitor from getting lost on your Web site.  At the very least, be sure to have some form of navigation so that visitors are able to explore different areas of your Web site.  A Site map is helpful in that it depicts all pages of a Web site and where they are located.  It is found at the very bottom of a Web site and takes up little room.
The five components listed and explained above are only a few of the many others that it takes to create a well-designed, professional Web site.  Be sure to look into what other features will complement your Web site and impress site visitors.