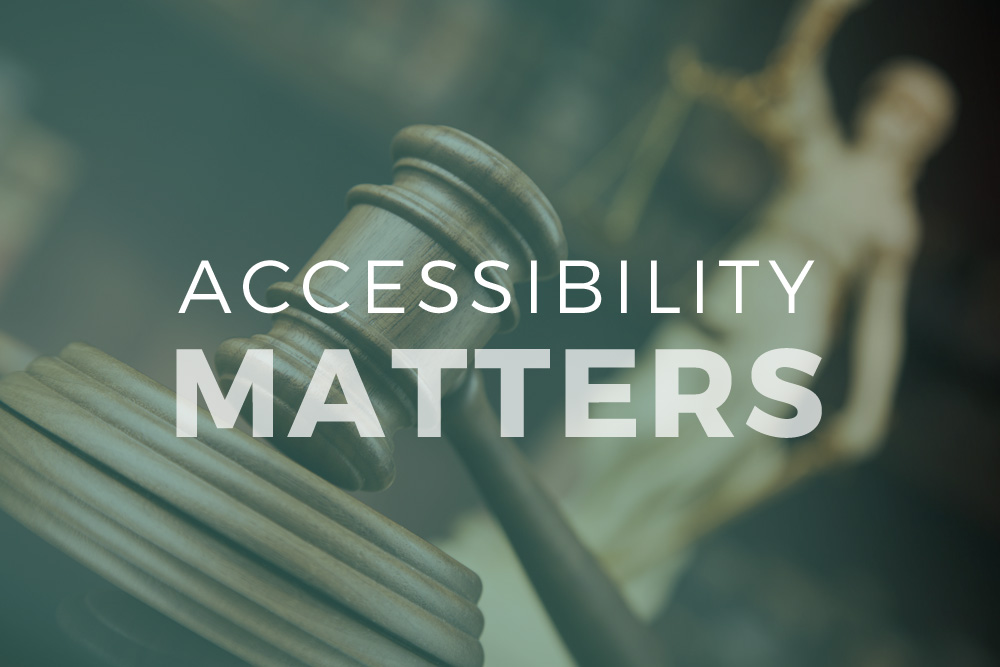 How Does the Americans with Disabilities Act (ADA) Affect Your Website?
ADA Website Compliance
Title II of the ADA applies to public entities, including state and local governments and public universities. Public entities are required to "take appropriate steps to ensure that communications with applicants, participants, members of the public, and companions with disabilities are as effective as communications with others." 28 C.F.R. §35.160(a)(1).
Depending upon their size, entities that offer accommodations (hotels, bed & breakfast) are required to post specific details about their location accessibility and available amenities. Hospitals and other healthcare providers are beginning to face legal challenges regarding certain information about their facilities and services being unavailable or inaccessible online to those with disabilities.
Unlike the well-established Accessibility Construction Design Standards, the interpretation and regulations surrounding web design and overall Web Compliance have been less clear. Added to the challenge are differing degrees of liability based on industry and organizational size.
Liability & Litigation
ADA related lawsuits nearly tripled last year across the country. There were approximately 800 cases in 2017. That increased 170% in 2018 to more than 2,250. Consultation with an attorney regarding the scope of liability for your particular industry and business sector is highly recommended based on recent developments in ADA-related litigation.
Optimizing websites for accessibility and ADA compliance serves to create better content that is usable by more people, which makes the internet a better place for all.
---
General ADA Website Guidelines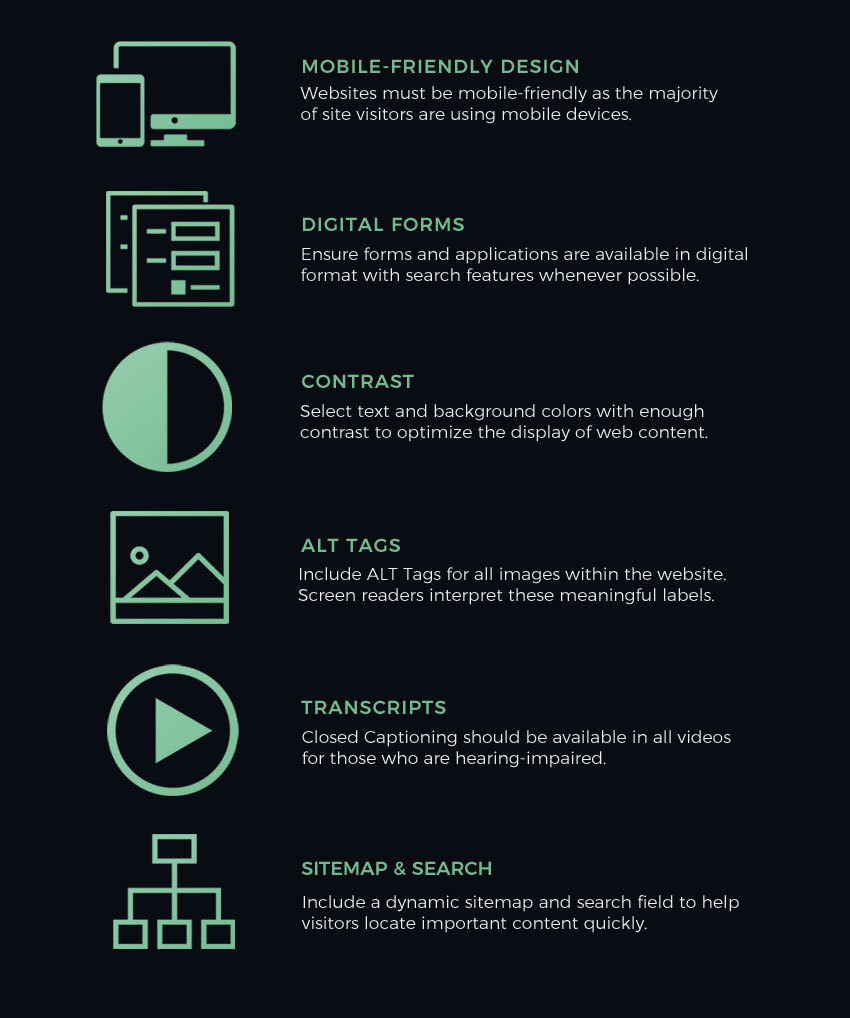 Get An Accessibility Review: Now is the time
Overall, the ADA guidelines align with web design best practices: make your content available in different forms for different devices and audiences, make your website logical and easy to use, and make your website technically sound.
Fortunately, Serpentine Web Solutions produces professional, high-quality web design to give our clients the best foundation from which they can expand and continually meet ADA standards over time.
Our custom website enhancements address important areas where accessibility can be improved to meet the current Section 508 regulations and WCAG version 2.0 level AA.
---
If your business or organization is included among those required to maintain ADA compliance, now is the time for a thorough review and a comprehensive approach toward accessibility. Websites that are outdated, not mobile-friendly and which have not been reviewed for ADA compliance are at greatest risk for unexpected litigation.