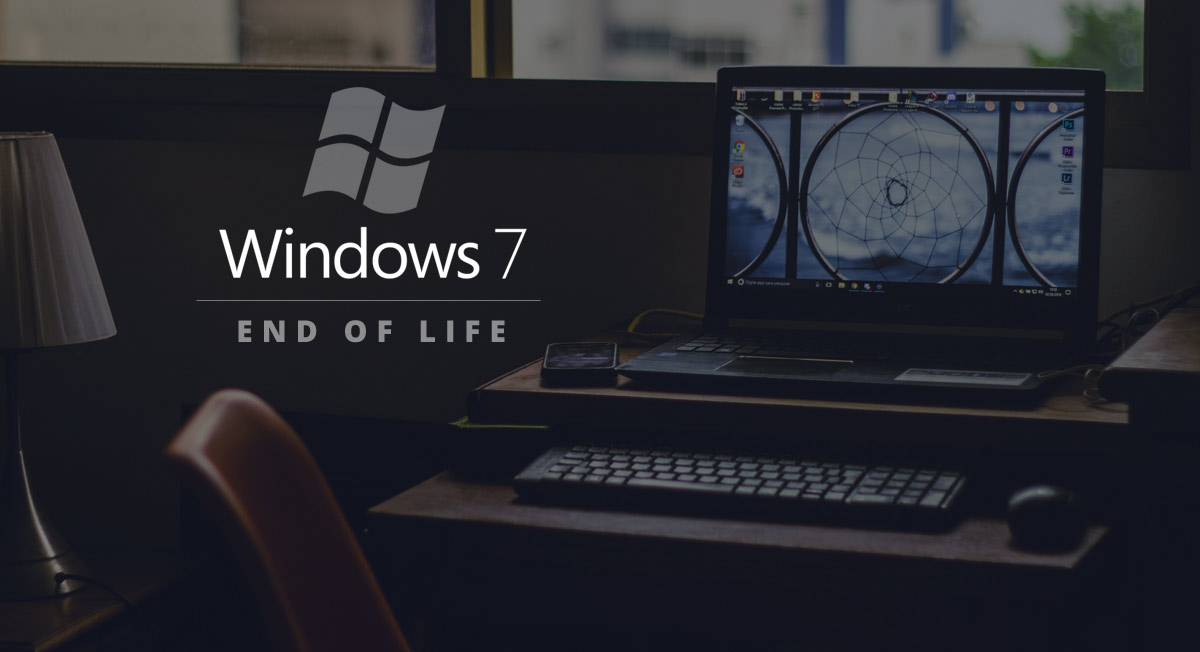 Windows 7 Reaches End of Life January 2020
It's hard to believe the beloved Windows 7 Operating system will no longer be supported after January 14, 2020. While your computer will still operate normally for some time – this change essentially means Microsoft will no longer provide software and security updates. Technical support will also be discontinued.
Microsoft has been encouraging upgrades to Windows 10 in preparation for this event. In short order, Windows 7 systems will become a prime target for hackers and malicious software. With nearly 40% of PCs still running Windows 7 according to some sources – this could equate to a big spike in security breaches and more wide-spread ransomware due to the lack of security updates and patches.
Released in 2009, Windows 7 has been a favorite among users and they continue to enjoy it a decade later. The move to Windows 10 can be intimidating for those who prefer to "stick with what they know". Given the upcoming deadline in January though, this is a great time to consider and plan for your upgrade.
Unlike the cost and licensing of Windows in past years, the Windows 10 software is free. Anyone with an existing licensed version of Windows 7 or Windows 8 can receive it, but it is considered optional and will require more time and attention than other typical updates.
Occasionally, software upgrades do not go quite as smoothly as we would like. At Serpentine, we can complete your upgrade for you and take care to back-up and migrate your personal or business data for you in one bundled service. We can also evaluate your system to confirm you meet the hardware requirements for the upgrade. If not, we have affordable options for updating various hardware components.
Windows 10 Benefits
There are a number of new feature and benefits to upgrading to Windows 10. The software is faster and loads more quickly than its predecessors. The return of the traditional Start menu and touch-screen capability are certainly nice to have. A large library of Apps are available for Photos, Video, Email, Calendars, Weather and more.
And then of course there is Cortana, a "Siri" like technology, ready to help you locate, browse, play, track, control and learn – all with the sound of your voice.
Windows 10 System Requirements
• Latest OS: (Either Windows 7 SP1 or Windows 8.1 Update)
• Processor: 1 gigahertz (GHz) or faster processor or SoC
• RAM: 1 gigabyte (GB) for 32-bit or 2 GB for 64-bit
• Hard disk space: 16 GB for 32-bit OS or 20 GB for 64-bit OS
• Graphics card: DirectX 9 or later with WDDM 1.0 driver
• Display: 800 x 600