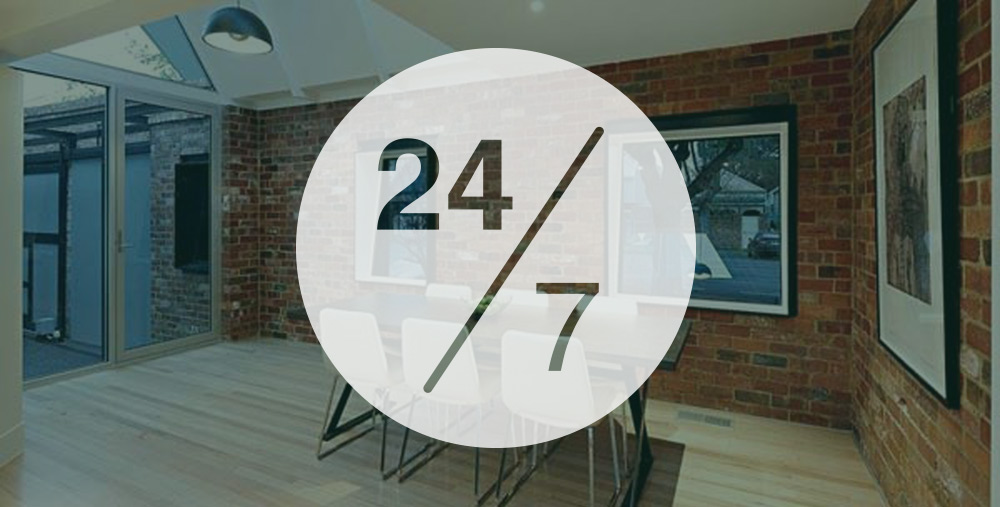 Your 24/7 Work Force
Very few businesses run 24 hours a day, 7 days per week. So when closing time arrives and your knowledgeable staff members leave for the day–how do you market your products and services to potential customers? For a business operating without a website, the answer is clear: you don't. The competitive business climate in which we live is increasingly driven by online business. Storefront owners who understand this movement have been jumping into action and planning their websites as the operational business tools they are intended to be.
Some have resisted the "leap" into the web for various reasons. As we work hard to keep our small business engines turning though, it is important to remember how a business website can function as a tool — to increase efficiency and help us regain some of our valuable time.
5 Ways Your Website Can Work For You 24/7
Website Forms
Many customers prefer the use of contact forms and email versus a phone call to your business. Business owners can quickly and easily receive the form data as an email from their website and adding this option to your website may even curb a few of those daily calls. This type of communication allows your staff to better prepare for phone discussions with prospective customers. It also allows you to capture valuable customer lead information that can be used at a later time. From the simplest form to the more sophisticated — such as Loan, Employment or Rental Applications, website forms are an excellent solution for streamlining communication with your customers.
Stay in the Game
Online shoppers are spending money, but they are also spending a large amount of time searching, browsing, sorting and comparing on a multitude of details such as brand, price, value, features, shipping and more. Businesses without a strong online presence will find it difficult to compete against others in their market over time. A professional website acts as an extension of the physical business — it is always available, 24/7 — to advocate for you in the internet marketplace, even if you don't specifically sell items through your website.
E-Commerce
For some brick-and-mortar stores, blending an online store into their existing business model has been an important and essential part of their success. Selling products and services online is not the best fit for all  — but for those who can accommodate — there are many great options for getting started and the results can certainly be worthwhile. While business hours may be 9 to 5, your customers can make purchases or payments when it is convenient for them using your website.
Reports and Analytics
With the use of tracking software, such as Google Analytics, website traffic and visitor details can be captured and viewed as reports. By evaluating the reports, a business can better understand how much traffic they are receiving and where it is coming from. This information is especially important for evaluating the effectiveness of your website and any marketing campaigns you may be running. How visitors navigate and which files they access the most are also among the key pieces of information available within analytics.
Newsletters & Email Marketing
Your website is an ideal place to post a regular newsletter or special promotion for your business. As interest grows, you could consider adding an email marketing feature to your bag of marketing tricks and collect your email sign-ups through the website as well. The email marketing campaigns and your website work together to build an audience for the future, your database of customers and potential customers.